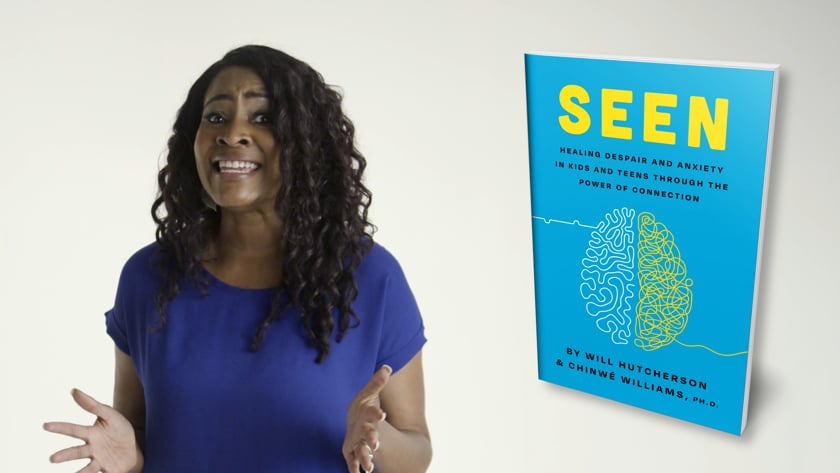 SEEN was written for parents, youth pastors, small group leaders, mentors, and anyone who works with kids or teens.
Here's what you'll learn:
Check Out Our New Video Course for Parents
Parenting With Mental Health In Mind: A Parent's Guide for Every Kid
After taking this course, you'll feel more confident and equipped to help your kid or teen navigate any current or future emotional health challenges. Specifically, you'll learn the psychology of what's going on in your kid's brain and science-based, practical tools to help your kid navigate a mental health crisis and the best way for you to support them. The course is a great companion to the two books written by Will Hutcherson and Dr. Chinwé Williams. You will feel not only empowered and equipped to meet your kid's mental health challenge head on, you'll also have hope that you're supporting your kid in the way they need most.
We're grateful for these kind words about SEEN.
Interested in having Will or Dr. Chinwe speak at your event?
Join our community to stay up to date on the latest news and resources.